British brown shirt throwbacks to British 1930's fascism.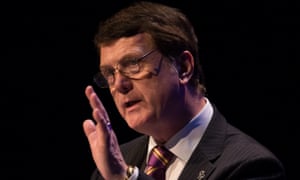 MEP Bill Etheridge is the latest to desert the party as it ramps up the ugly anti-Muslim rhetoric
Ukip's controversial and gaffe-prone West Midlands MEP, Bill Etheridge, has dramatically quit the party, claiming that its character has been "permanently changed" and is now viewed by voters as "a vehicle of hate towards Muslims and the gay community".
The move is yet another blow to the Eurosceptic party, which has driven hard into far-right territory under leader Gerard Batten, who has actively courted anti-Muslim figurehead Tommy Robinson in an obsessional quest against Islam (which he calls "Mohammedanism").