My sympathies to Australia.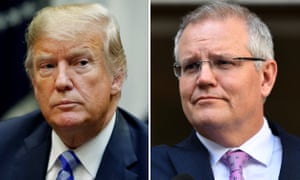 Australian PM says he and US president both understand that some people have been left behind by globalisation
Scott Morrison says he admires Donald Trump as a "very practical" leader "who's not going to waste a day" in office, and has told an American newspaper he and the US president share an instinct to help those forgotten by the forces of globalisation.
"I think we both get it," Morrison told the New York Times, of their common understanding.