Can't take heat? Get out of the kitchen! Goofus #!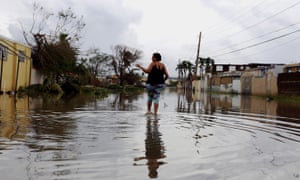 Despite evidence showing nearly 3,000 people were killed, US president tweets that figure is scheme 'to make me look bad'
Donald Trump has falsely claimed that 3,000 people did not die in Puerto Rico from Hurricane Maria, and said the number was made up by the Democratic party "to make me look as bad as possible".
Related: Trump calls Puerto Rico hurricane effort an 'unsung success' – here's the reality