When you think you are above the law and you've broken it – you deny it! Foul!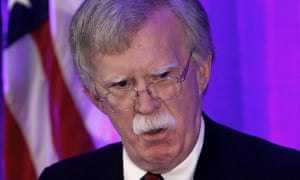 International criminal court issues statement after US national security adviser John Bolton threatened sanctions
The international criminal court has said that it will "continue to do its work undeterred", a day after US national security adviser, John Bolton, threatened sanctions if the tribunal investigated US activities in Afghanistan.
The Hague-based court said in a statement it was an independent and impartial institution with the backing of 123 countries.