Lower than dog vomit!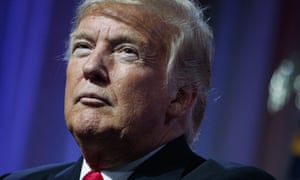 President reportedly heard urging ministers to sway voters and alluding to leftwing violence in leaked audio
In a private meeting with Christian ministers, Donald Trump warned of "violence" if Republicans do not maintain control of Congress in the midterm elections, according to an audio recording of the meeting obtained by the New York Times.
At a state dinner for evangelical Christian ministers on Monday night at the White House, Trump urged religious leaders to use the power of their pulpits to make sure that "all of your people vote" in November, the New York Times reported.