Not so Neo-Fascist Axis most foul!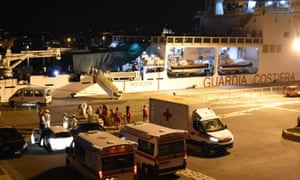 Italian interior minister and Hungarian PM will examine 'alternative strategies'
Two of Europe's most vocal anti-migration leaders, the Italian interior minister, Matteo Salvini, and Hungarian prime minister, Viktor Orbán, are to meet to discuss a plan to present to Brussels after the standoff over the refusal to allow people off a boat docked in Sicily.
Salvini, also the leader of the far-right League, prevented 177 asylum seekers from disembarking from the coastguard ship the Ubaldo Diciotti for almost a week as he called for guarantees that other EU member states would take most of them.