Yes he does get it – the cash!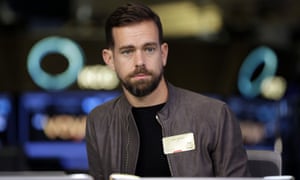 Twitter gave the conspiracy theorist and propagandist Alex Jones a slap on the wrist when it suspended him for a week – now he's back
Eighteen long years ago, a young man named Jack traded in his youth for some magic beans. Jack planted those beans and, before long, a beanstalk would grow from the ground, pierce the clouds and stretch into the sky.
Upon climbing the beanstalk, Jack found a castle laden with riches beyond his wildest dreams.It seemed too good to be true. And, as it turns out, it was.