Their stupidity will again kill children!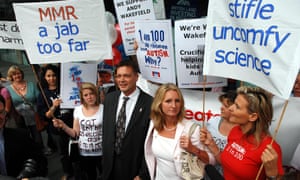 It started with Andrew Wakefield. Now politicians from Beppe Grillo to Marine Le Pen support the anti-vaccine cause
Measles is killing children – and adults – in Europe. There were 37 deaths in the first six months of this year, when there were 38 in the whole of the previous year. Between January and June, 41,000 people in the region caught the disease, which is one of the most infectious on the planet. That's nearly double the number of cases in 2017.
Related: Resurgence of deadly measles blamed on low MMR vaccination rates