They would destroy democracy and bing in racist fascism!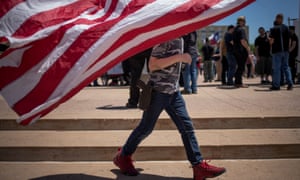 Lawmakers push for 'constitutional convention' to restrict federal government – and it's not as far fetched as it sounds
It's been more than 230 years since America's last constitutional convention, but there is growing confidence in some conservative circles that the next one is right around the corner – and could spell disaster for entitlement programs like medicare and social security, as well court decisions like Roe v Wade.
"I think we're three or four years away," said the former Oklahoma Senator Tom Coburn on Friday, speaking at the annual convention for American Legislative Exchange Council (Alec) – a powerful rightwing organization that links corporate lobbyists with state lawmakers from across the country.