Let him join the BOE! Bullies of England… and be rid of him Tories!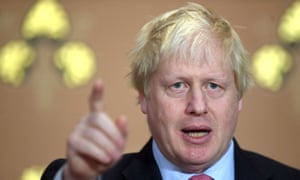 Complaint lodged against former foreign secretary as he continues to refuse to apologise for burqa comments
The Conservative party is coming under intense pressure to decide whether to take disciplinary action against Boris Johnson following his continued refusal to apologise for his controversial descriptions of fully veiled Muslim women.
A complaint about Johnson has been lodged with Tory party chairman Brandon Lewis, who is responsible for the party's code of conduct which says that Tory MPs and other holders of public office should "foster respect and tolerance" in their work.