I feel like the majority of the city council, when I walk in the room, the conversation shifts. People are quiet. I'm kept out of a lot of discussions. It's still worth it. It changes the conversation. They are no longer in control of the narrative. Whether they exclude me or not, I'm in the story.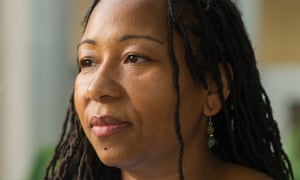 A year after white supremacists marched through the liberal city, Nikuyah Walker says the left needs less talk and more action
A year ago, white supremacist groups marched with torches through the streets of Charlottesville, Virginia. The city reacted by electing its first black female mayor, Nikuyah Walker, 38, a fierce critic of how city officials had handled last year's far-right protests.
An independent, Walker ran under the campaign slogan "Unmasking the illusion". She argued that Charlottesville's Democratic politicians had failed to do enough to tackle systemic racism and economic inequality, and that it was time for a deeper change.