Nazis hate books, as well as people not themselves.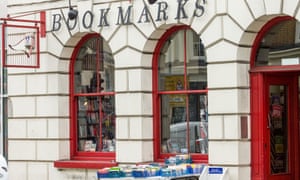 Owners of Bookmarks say masked attackers wrecked displays and tore up books
The owners of Britain's largest socialist bookshop, Bookmarks, have said the store was attacked by far-right protesters wearing masks who wrecked displays and ripped up books and magazines.
Posting on Facebook and Twitter, Bookmarks said staff were closing the shop on Bloomsbury Street in central London on Saturday evening when about a dozen people descended on it.