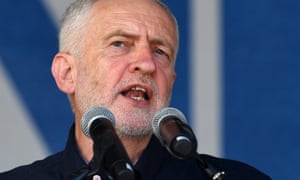 Yes, there is a continuing problem. But the party will do whatever it takes to safeguard the Jewish community
I have spent my life campaigning for recognition of the strength of a multicultural society. Britain would not be Britain without our Jewish communities. Our country would be unimaginable without the immense contribution made by Jewish men and women to every part of our national life, from art to science, industry to politics, in peace and in war.
Jewish people have also been at the heart of the labour movement throughout our history. So no one can, or should, try to dismiss or belittle the concerns expressed by so many Jewish people and organisations about what has been happening in the party I am proud to lead.