32 pages! Not getting off the hook that easy. My bet that there are more than 1,000 false "people" spreading fake news and distrust. Will they crack down on their own? Doubt it – the pressure has to stay on because their urge to make money on clicks, likes, reposting is just too great. Loyalty to USA or democracy is last thing on Facebook's mind.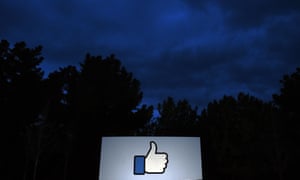 Company reports 'coordinated inauthentic behaviour' as it deletes 32 political pages and accounts
Facebook has detected "coordinated inauthentic behaviour" before the United States midterm elections that could be linked to the Internet Research Agency (IRA), a Russian-based group with ties to the Kremlin.
On Tuesday, the social network removed 32 pages and accounts from Facebook and Instagram that were pushing American political stances and organising events, including a protest against a Unite the Right rally due to take place in Washington next week.