everything he touches withers.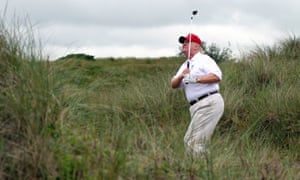 US president's broken promises have ruined a fragile dune system in Aberdeenshire
The spectacular dunes system picked by Donald Trump for his golf resort in Aberdeenshire has been "partially destroyed" as a result of the course's construction, documents released under the Freedom of Information Act have revealed.
Scottish Natural Heritage, which has been under pressure for years to speak out on the issue, now acknowledges that serious damage has been done to the site of special scientific interest (SSSI) at Foveran Links on the Menie estate, north of Aberdeen, since the course opened in 2012, the documents show.