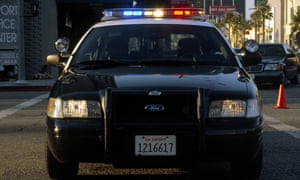 Two men shot 'indiscriminately' in area popular with locals, police say, as city mayor calls for end to violence
Three people were killed and seven injured when two men opened fire into a large crowd outside a New Orleans strip mall on Saturday.
Police said the men shot "indiscriminately", one with a rifle and the other with a handgun. According to the city police chief, Michael Harrison, the pair stood over one person and fired multiple shots before fleeing.