And we are supposed to be ok with stealing the rest of the kids or believe the lies being told? Kidnapping and trafficking is what they are still doing!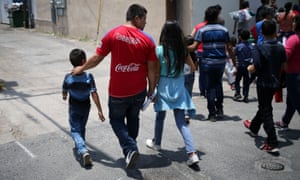 New figures still leave hundreds apart as advocates for separated families say Trump administration should not congratulate itself
The Trump administration said Thursday that 1,820 children separated at the US-Mexico border have been reunited with parents and sponsors.
But hundreds still remain apart, signaling a potentially arduous task ahead as it deals with the fallout of its "zero tolerance" policy on people entering the US illegally.