KKKIng #TraitorTrump – fool on the hill and evil clown.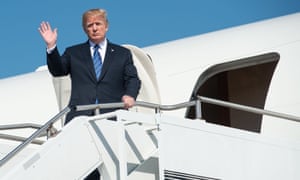 President 'can't believe' NFL anthem debate remains in play
Trump proposes two-step punishment for players who kneel
President Donald Trump is once again inserting himself into the culture war over protests by NFL athletes during the national anthem.
Trump tweeted on Friday that he "can't believe" the debate has reignited after the Associated Press reported on the Miami Dolphins formally telling players they could be punished for protesting on the field. The NFL and NFL Players Association said in a joint statement Thursday night they were halting enforcement of all anthem rules while they work out a solution.