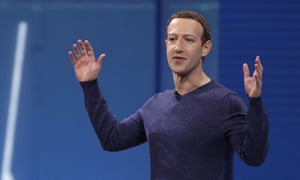 Zuckerberg is trying to have it both ways: claiming credit for fighting fake news but insisting that false information be distributed on Facebook
The production values are high and the message is compelling. In an 11-minute mini-documentary, Facebook acknowledges its mistakes and pledges to "fight against misinformation".
"With connecting people, particularly at our scale, comes an immense amount of responsibility," an unidentified Facebook executive in the film solemnly tells a nodding audience of new company employees.