Sinking to new lows for humanity.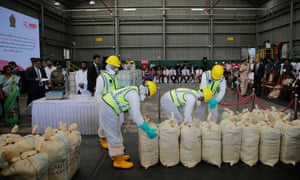 Government says executions will resume after moratorium of almost 50 years, citing Rodrigo Duterte's war on drugs
Sri Lanka will begin hanging drug dealers, ending a near-half-century moratorium on executions, as officials promised explicitly to "replicate the success" of the Philippines' grisly war on drugs.
Sri Lanka's decision to cite the Philippines as its model is certain to draw criticism. Under president Rodrigo Duterte 4,200 drug suspects have been killed in the Philippines, although rights groups say the true number could be at least triple that figure.