tally ho!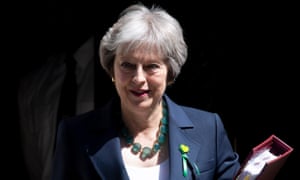 Dominic Grieve says government's new wording over MPs' 'meaningful' vote is unacceptable
Theresa May is heading for a fresh confrontation with Conservative rebels next week after they rejected a government-drafted amendment to the EU withdrawal bill.
The former attorney general Dominic Grieve held talks with the government over the precise wording of the clause, which was aimed at making it more difficult for the government to take Britain out of the EU with no deal without consulting MPs.