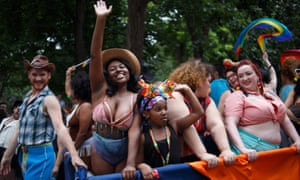 Protest during Columbus Pride inspired by vice-president's pitiful record on LGBTQ rights
Mike Pence is going to a drag show on Friday. It's not listed on his official itinerary for the trip, but when he arrives in Columbus, Ohio, he'll be greeted by drag queens, soundsystems and hundreds of LGBTQ revellers.
The delightfully festive crossover comes as the US vice-president is set to speak at an event being held by at the controversial pro-Trump nonprofit America First Policies, just as Pride weekend in Columbus kicks off. To commemorate the visit, the LGBTQ community has decided to throw him a party outside the downtown hotel where he's speaking. In tow will be a dozen drag performers, two DJs, and speeches from politicians like Rick Neal, the gay Democratic candidate for Ohio's 15th US congressional district.