One time or the future?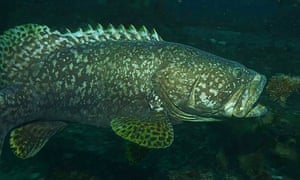 Out-of-place Queensland groper seen off New Zealand coast after water temperatures soared
Rare tropical fish from Australia have been spotted in New Zealand waters after a record-breaking hot summer and warm ocean temperatures lured the creatures across the Tasman sea.
The Queensland groper, also known as the giant grouper, is the aquatic emblem of the state and was spotted swimming around the wreck of the HMNZ Canterbury in the Bay of Islands on Sunday, more than 3,000 kilometres away from its usual cruising spots on the coral reefs and estuaries off the Queensland coast.