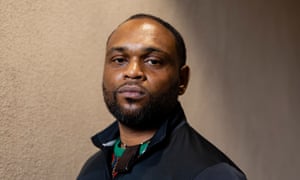 Exclusive: records show police surveilled and tried to charge a citizen journalist attacked at a California rally. Does it fit a pattern of punishing black protesters?
Cedric O'Bannon tried to ignore the sharp pain in his side and continue filming. The independent journalist, who was documenting a white supremacist rally in Sacramento, said he wanted to capture the neo-Nazi violence against counter-protesters with his GoPro camera.
But the pain soon became overwhelming. He lifted up his blood-soaked shirt and realized that one of the men carrying a pole with a blade on the end of it had stabbed him in the stomach, puncturing him nearly two inches deep. He limped his way to an ambulance.