Daily Archives: May 12, 2018
Selling soul to try to stay in office is no different than what Trump is doing and just as shameful and traitorous.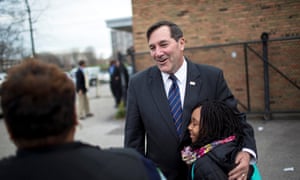 Indiana senator is second Democrat to support president's pick
Donnelly faces tough re-election fight in state Trump won handily
Joe Donnelly of Indiana on Saturday became the second Democratic senator to back Donald Trump's pick to run the CIA, Gina Haspel, whose nomination is in question over her role in a rendition and torture programme run by the agency after 9/11.
Related: 'John McCain is not fighting a losing battle': a senator defends his legacy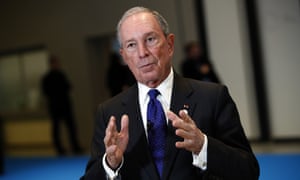 Ex-New York mayor: democracy at risk from 'endless barrage of lies'
Bloomberg does not name Trump in Houston university speech
Americans are facing an "epidemic of dishonesty" in Washington that is more dangerous than terrorism or communism, according to former New York City mayor Michael Bloomberg.
Related: 'John McCain is not fighting a losing battle': a senator defends his legacy