Religious-based racism is the worst!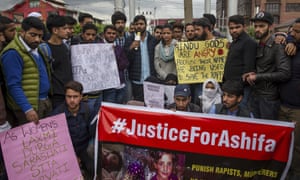 Arrest of temple custodian leads to confrontation between police and dozens of Hindu lawyers
When police in northern India went to court to lodge a charge sheet on Monday, they were confronted by dozens of lawyers determined to keep them out.
The lawyers were Hindus. The charges, which police managed to lodge only after calling backup, implicated eight men in the rape and murder of a Muslim child.