Way to go "boys!" You just created more victims and deaths at hands of police because "anything goes" rule will enable police who care little for caution and the people they claim to serve to feel even freer to shoot first!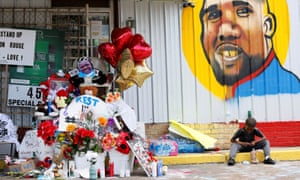 Blane Salamoni and Howie Lake II won't be charged for incident that occured in July of 2016 that sparked unrest throughout Baton Rouge
The two police officers involved in the fatal shooting of Alton Sterling in July 2016 in Baton Rouge will not be charged with any crime, the Louisiana attorney general announced on Tuesday. Prior to the decision, police were already preparing for city-wide protests in response.
Related: 'They executed him': police killing of Stephon Clark leaves family shattered