No place to run or hide – hear that #45?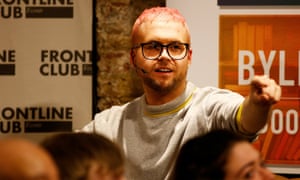 Role of remote data affiliate raises questions over relationship between Brexit groups
Cambridge Analytica has undisclosed links to the Canadian digital firm AggregateIQ that played a pivotal role in the official Vote Leave campaign in 2016, which was headed by the environment secretary Michael Gove and the foreign secretary Boris Johnson, the Observer has learned.
Christopher Wylie, the former Cambridge Analytica employee turned whistleblower, has revealed that as well as playing a part in setting up the firm – which is now facing increasing scrutiny from investigators on both sides of the Atlantic over its role in harvesting Facebook data – he was also a central figure in setting up AIQ, which accounted for 40% of Vote Leave's campaign budget.