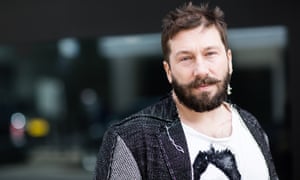 Anti-Putin campaigner in London considers hiring private security guards after murder of fellow exile Nikolai Glushkov
Yevgeny Chichvarkin, a former mobile phone tycoon, has lived in the UK for almost a decade, after fleeing Russia in 2009, and has become an active anti-Putin campaigner. He had never considered hiring private security guards, but the opening of a murder investigation into the death of fellow exiled Russian businessman Nikolai Glushkov has prompted him to reassess how much danger he might be facing.
"We've been discussing it. If you do it, you have to have it 24/7, for everyone. It costs really big money to do it properly," Chichvarkin said. "For the moment we haven't decided." He knew Glushkov a little and was shaken by his death. He assumes he will be on the list of Russian exiles the Metropolitan police are beginning to contact to talk to about security, but has yet to hear from anyone.