Legitimizer of neo-nazis, white supremacists, right-wing nuts via Paypal fundraising and selling hate material!! More money stolen via Paypal employees through cyberfraud than almost any other source.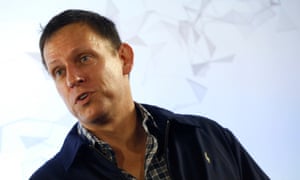 PayPal co-founder says regulators envy industry's success in US: 'There are no successful tech companies in Europe'
European regulators are clamping down on Silicon Valley companies because they are "jealous" of the success of the technology industry in the US, according to PayPal co-founder and investor Peter Thiel.
Speaking about the looming threat of regulation for these companies, Thiel said that the "threat is probably greater in Europe" and there are "good reasons and bad reasons".