The Empire means to kill anyone not white Brit enough for PM May!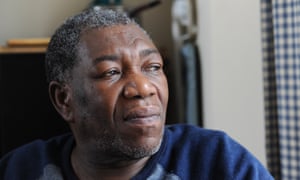 Albert Thompson, in UK for 44 years, was told he must to pay for care after Home Office dispute
When Albert Thompson went for his first radiotherapy session for prostate cancer in November he says he was surprised to be taken aside by a hospital administrator and told that unless he could produce a British passport he would be charged £54,000 for the treatment.
Thompson has lived in London for 44 years, having arrived from Jamaica as a teenager, and although he has worked as a mechanic and paid taxes for more than three decades, the Home Office is disputing his eligibility to remain.