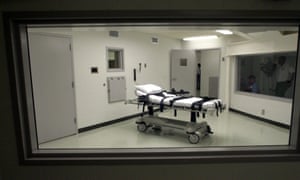 Officials attempted 12 times without success to insert needle in convicted murderer Doyle Hamm's veins
An execution in the US was aborted last week after the inmate was left with 10 puncture wounds when medical personnel were unable to find a vein after two and a half hours of trying. The failed attempts left behind a bloodied death chamber, the inmate's lawyer said.
On Thursday, Alabama tried to execute by lethal injection convicted murderer Doyle Hamm, 61, who has spent more than half his life on death row. After about two and a half hours of trying, the state called the execution off because issues with Hamm's veins could not be resolved before a death warrant expired at midnight.