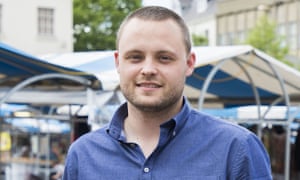 Labour says Tory MP will tweet apology and has agreed to pay undisclosed sum to charity
The Conservative MP Ben Bradley has apologised unreservedly and will make a substantial donation to charity for a tweet making claims about Jeremy Corbyn's links to cold war spies, the Labour party said.
Bradley, who has more than 4,000 followers on Twitter, alleged on Monday that Corbyn had "sold British secrets to communist spies". The tweet, which has since been deleted, followed newspaper reports claiming that Corbyn gave information to a spy during the cold war.