In Cali, the beach belongs to everyone! No exceptions.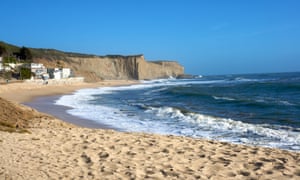 Investor Vinod Khosla has battled regulators for years over Martin's Beach, which can only be reached by road on his property
A Silicon Valley billionaire who was ordered by California courts to restore public access to a popular surfing beach is seeking to take his case to the US supreme court.
The case could entirely upend public access to beaches in a state with more than 1,000 miles of shoreline.