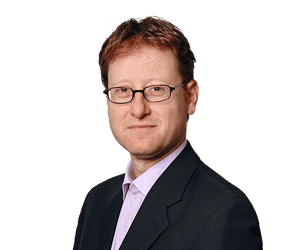 If the president insists on flexing his muscles on the streets, the opposition should have an alternative parade to mock his strongman tactics
The genius of Donald Trump, it has long been observed, is to turn subtext into text. What was hinted at or hidden is, with him, brought shamelessly to the surface.
So it is with his latest scheme, his instruction to the top brass of the US armed forces to lay on a military parade in the nation's capital, perhaps on 4 July. He'd been nagging the generals about this for a while but, according to the Washington Post, he gave the order at a meeting at the Pentagon last month.