Time is up!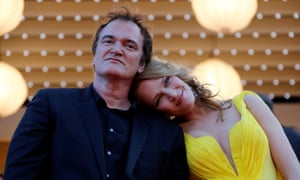 The film-maker has been accused of negligence by Uma Thurman, fetishisation by Rose McGowan and audio has surfaced of him defending Roman Polanski, leading to questions from the industry
It started with Uma Thurman revealing that Quentin Tarantino bullied her into driving an unsafe car that crashed and now days later it is Tarantino's reputation and possibly career that is skidding at dangerously high speed.
With accusations flying at the Pulp Fiction director from all over Hollywood, his status as one of America's most revered auteurs is at risk, prompting speculation about his future.