Tory's = let people die – it's their fault they are sick to death!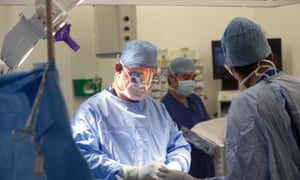 Exclusive: shortage of intensive care beds in England leading to operations being postponed
Hospitals have been cancelling urgent surgery for patients with cancer, heart disease and other life-threatening illnesses, despite NHS bosses' orders not to delay such operations. Some patients have had their procedure cancelled several times, even though their poor health means the surgery is urgent. Others have had operations cancelled on the day they were scheduled to take place.
A combination of factors are at play. Hospitals have fewer beds than last year, so they are less able to deal with the recent, ongoing surge in illness. Last week, for example, the bed occupancy rate at 17 of England's 153 acute hospital trusts was 98% or more, with the fullest – Walsall healthcare trust – 99.9% occupied.