NRA shilling for Russia! OMG! Charlton Heston rolling in grave!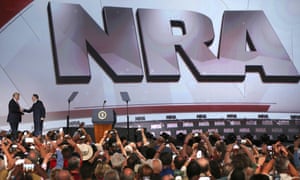 Banker with links to Putin faces questions over whether he funneled money through NRA, amid scrutiny over gun rights group's Russia ties
The FBI is investigating whether a Russian banker with close ties to Vladimir Putin funneled money through the National Rifle Association to support Donald Trump's presidential campaign, it was reported on Thursday.
Foreign contributions to American political campaigns are illegal.