Chief of staff will not last long after taking to press and saying he helped change Trump's mind. No one controls Trump, not even himself.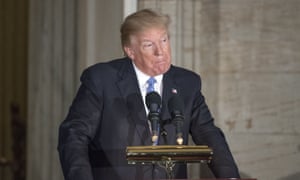 US president says plans have 'never changed or evolved', despite remarks by chief of staff
Donald Trump has contradicted his chief of staff over proposals for a wall along the southern US border with Mexico, tweeting that his opinion on a wall "has never changed or evolved from the first day I conceived of it".
On Wednesday evening, the White House chief of staff, John Kelly, said the US president's views on immigration and a border wall had "very definitely changed" after Trump had been briefed on the subjects.