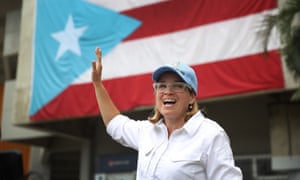 Mayor Carmen Yulín Cruz had demanded greater transparency over the $300m deal secured by Whitefish Energy, a tiny two-year-old firm based in the Montana home town of the US interior secretary, Ryan Zinke.
Source: Firm restoring Puerto Rico's power threatened to quit, mayor says | World news | The Guardian
Whitefish had only two full-time employees when Hurricane Maria hit Puerto Rico on 20 September, killing more than 50 people and knocking out power to the whole island. The company has since contracted more than 300 workers, but three-quarters of the US territory remains without electricity.